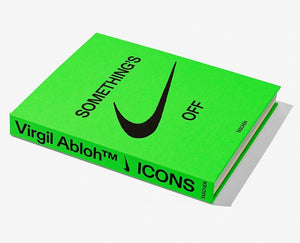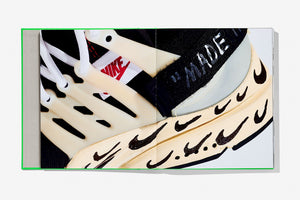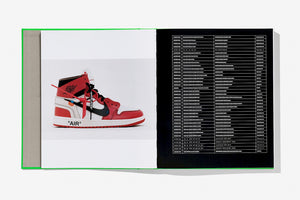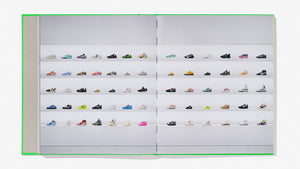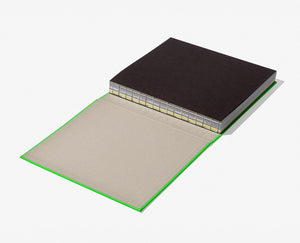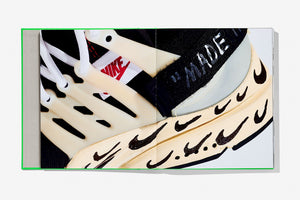 Virgil Abloh x NIKE ICONS Book - Something's Off | Off-White x NIKE Sneaker Collab Coffee Table Book
Brand new sealed 1st Edition copy of VIRGIL ABLOH X NIKE ICONS "Something's Off" coffee table book. The iconic Off-White sneaker collab with NIKE.
Features hardcover Swiss binding. 352 pages. 
In 2016, Nike and Virgil Abloh joined forces to create a sneaker collection celebrating ten of the Oregon-based company's most iconic shoes. ICONS offers an unprecedented behind-the-scenes view into this industry-defining collaboration, bringing together all the greats — including Air Jordan 1, Air Max 90, Air Force 1, and Air Presto.
The first part of the book catalogues a visual culture of sneakers and Abloh's investigative, creative process through original text messages from Abloh to Nike designers and rare materials from the brand's archives. We worked closely with Abloh to select never-before-seen prototypes and art direct a series of photographs by Sergiy Barchuk.
A lexicon in the second part defines the key people, places, objects, ideas and materials from which the project grew. Entries like 'Marcel Duchamp', 'Illinois Institute of Technology', 'open source' and 'ready-made' provide an evolving vocabulary underpinning the project. Texts by Nike's Nicholas Schonberger, writer Troy Patterson, curator and historian Glenn Adamson, and Virgil Abloh with Emily Segal frame the collaborative work within fashion and design history.
The electric volt green cover features the original 1971 swoosh by designer Carolyn Davidson framed by Abloh's addition SOMETHING'S OFF. An eight-page gatefold charts the entirety of Abloh's prolific output including the original ten icons and the 50 designs released over the following three years.