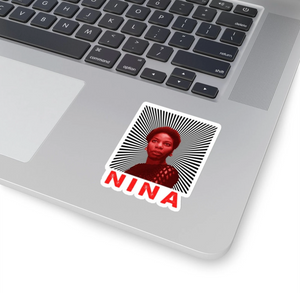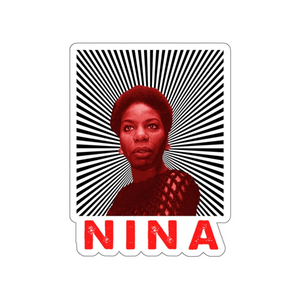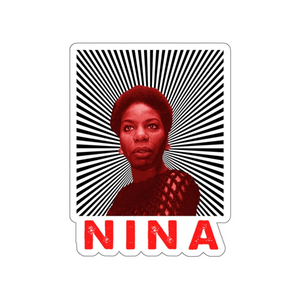 Nina Simone Sticker - Red Tint Nina With Sunrays - Musician, Singer and Songwriter | Laptop Sticker
For one Nina Simone sticker.

The incomparable Nina Simone. Words can't explain the depth of Nina's reach as a musician, as a woman, as someone who was uncompromising in what she stood for. One of the most prolific and groundbreaking singer-songwriters, pianists and a strong voice and representation of Black Excellence.

Sticker is 3 inches tall.