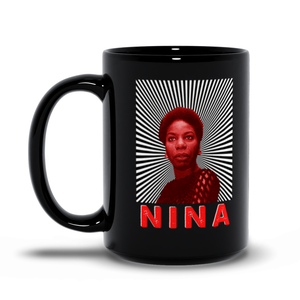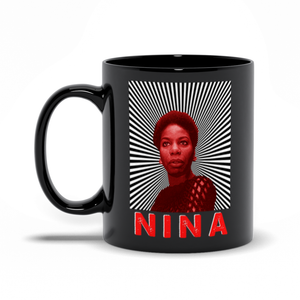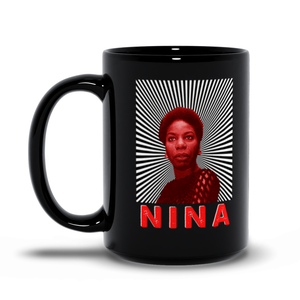 Nina Simone Black Ceramic Mug - Red Tint Iconic Musician Singer Songwriter - Black Music History | Soul Music Jazz Pianist Icon
Nina Simone Black Mug featuring the iconic musician with black and white sun rays.

The incomparable Nina Simone. Words can't explain the depth of Nina's reach as a musician, as a woman, as someone who was uncompromising in what she stood for. One of the most prolific and groundbreaking singer-songwriters, pianists and a strong voice and representation of Black Excellence. 
Mugs are dishwasher safe and perfect for coffee or tea.