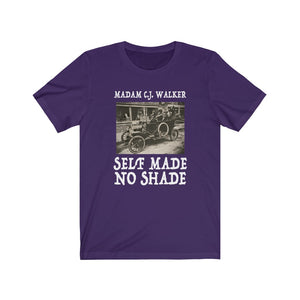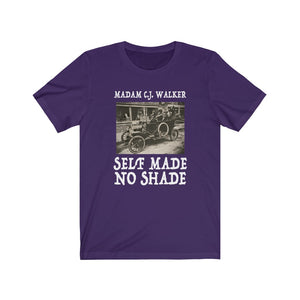 Madam C.J. Walker T-Shirt Unisex - Self Made No Shade | Black Woman Entrepreneur - First Female Self Made Millionaire | Black Excellence
Madam CJ Walker, a black woman, was the first female self-made millionaire in America. She made her fortune off of hair care products and hairstyling. Walker built an empire that included training thousands of women in hairstyling, how to run a salon, sell haircare products and how to effectively run an independent business and become entrepreneurs themselves.

She accomplished all of this and became the first female self-made millionaire within a span of less than 20 years of being in business. Walker was just 51 years old when she passed away and set the blueprint for many to follow in the path of entrepreneurship.