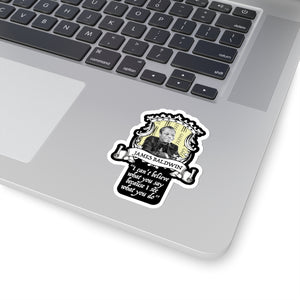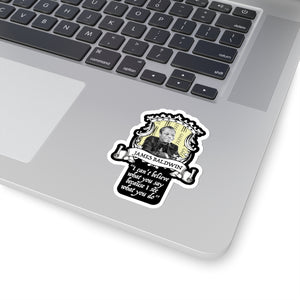 James Baldwin Stationery Writers Gift Set | Notebooks and Stickers Bundle
James Baldwin gift set featuring two lined paper notebooks and two stickers.


Notebooks:

The first blank lined notebook features an image of James Baldwin's actual 1965 passport printed on the cover. The cover is made to resemble a vintage aged paper. You can see details showing a photo of Baldwin along with his birthplace of New York, birthdate and his height. This is a great snapshot in history because you can see a few passport stamps with dates giving a you a glimpse into the time period.

The second blank lined notebook features a definition for "Baldwinite". Anyone who engulfs themselves in his literary body of work will soon enough become a Baldwinite.

Perfect for any Baldwin fan who also likes to write. Great to use as a travel journal, to write notes, poetry or everyday thoughts.

Both are 118 pages spiral notebooks with ruled line paper. Durable printed cover.

Stickers:

The Baldwin "Crown Quote" sticker features an image of James Baldwin holding a book while promoting his latest novel at the time "If Beale Street Could Talk. The quote "Our crown has already been bought and paid for. All we have to do is wear it" was also referenced in a eulogy written by Toni Morrison in the New York Times when Baldwin passed.

The motif behind Baldwin is from Leonardo Da Vinci's series of knots that he created and utilized any many of his works.

The second sticker is Baldwin featuring a very poignant quote "I can't believe what you say because I see what you do". The image is classic Baldwin with a cigarette between his fingers smiling. The design features a mudcloth print design in the background.