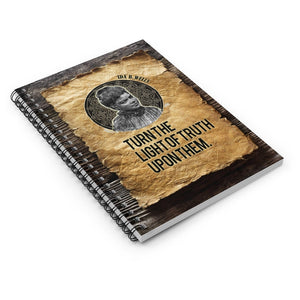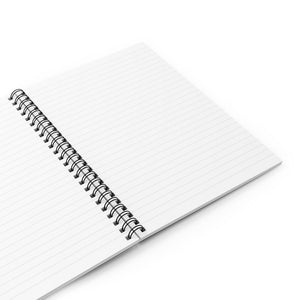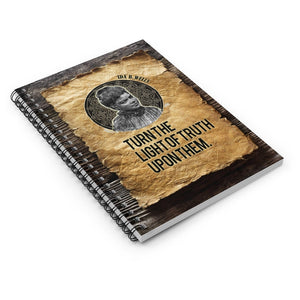 Ida B. Wells Quote Spiral Notebook - Turn The Light of Truth Upon Them | Black Investigative Journalist | Ruled Lined Vintage Paper Style
5" x 7" rule lined notebook with 118 pages of paper to write.
Ida B. Wells became one of the most respected investigative journalists and activists using her writings to bring attention to the lynchings of black people in America. Born into slavery in Holly Springs Mississippi, after gaining freedom through the Emancipation Proclamation she later became a teacher at the age of 16 to help support her family. As a young journalist she began to voice her opinions through a newspaper column called The Living Way under the pseudonym "Lola". She was later fired from her teacher position for criticizing the conditions of Black schools.
After the lynching of her friend, a Black grocery store owner, Wells began her way into investigative journalism. She then urged black residents to leave Memphis because of the failed court systems in protecting blacks when murdered by white people. Wells continued writing on these issues as well as being an activist for the rights of black people as well as for women to help pass legislation through political positioning. Her work was at the forefront of what would later become the Emmett Till Antilynching Act H.R. 55 passed by the Senate in 2022 to become a law.