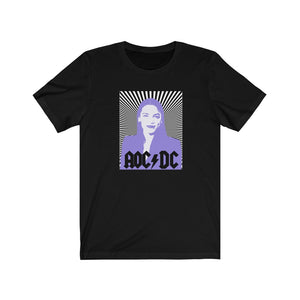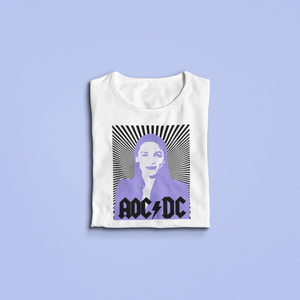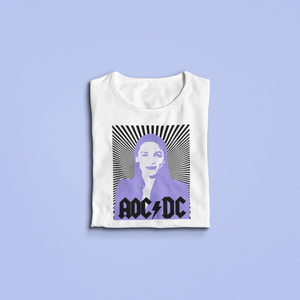 AOC DC - Alexandria Ocasio-Cortez T-shirt Unisex Lavender Pastel - AC/Dc Inspired
Design inspired by the AC\DC band logo, Alexandria Ocasio-Cortez also widely known as AOC is a new Congresswoman in the U.S. Congress in D.C. Being a young politician coming to Congress representing the NYC District 14 as a Democratic Socialist with new ideas, she is often looked as a radical.

Much like the band AC/DC when they first came out and were looked at by conservative circles as devil worshippers.